40 Days of Self-Love 6 Week Series March 1-April 5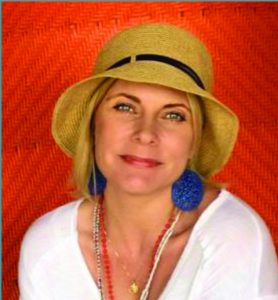 "Imagine if you could comfortably say, "I know myself, I trust myself, I love myself."
For many, one of the biggest obstacles to personal growth is lack of self love. Now, in this 6-week series, you can enhance your relationship to yourself and create tools to ensure that you put yourself at the top of your "to do" list. Get to know yourself better, and follow your intuition more easily as you develop more self love through discussions, exercises, meditations, and journaling.
Each week, Spiritual Counselor Eva Maurice will bring the focus on a specific topic such as speaking your truth, forgiveness, giving without attachment, and more.
Eva Maurice is a spiritual counselor, transformational speaker and meditation facilitator. After 20 years in corporate America, Eva began her personal journey of Self-Love. This inspired her to live her Soul's Purpose; supporting others to awaken to their Divine Truth and follow their bliss through self-Love.
Intro to Self-Love Meditation, Sunday, February 26, 2:00-3:00 pm at the McLean Meditation Institute, $5
Series Calendar:
$99 for the 6-week series, $18 per session. 
Wednesdays, 6:30-8:00 pm. Drop-ins welcome.
March 1st: The Foundation – daily rituals
March 8th: Seva – Divine service
March 15th: Speak only truth – release the fear
March 22nd: Heart-centered listening – discover the silence
March 29: Forgiveness – the greatest gift
April 5th: Surrender to Love
For questions about the workshop and to register, email events@mcleanmeditation.com or call 928-204-0067.
View the Workshop/Meditation Class cancellation policy here.