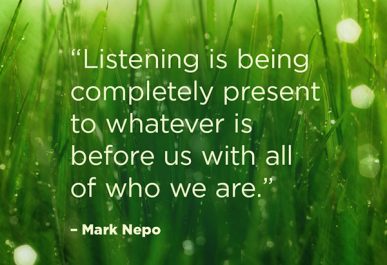 "Those who wake are the students. Those who stay awake are the teachers. ." – Mark Nepo
Best Selling Author Mark Nepo to Speak to Sedona Community in January
On Saturday, January 20, 2018 at the Sedona Creative Life Center from 7:30-9:00 pm, all are invited to hear beloved poet, teacher, and storyteller, Mark Nepo as he shares how to be in service with an open heart.
"Since wakefulness is not a destination but a song the human heart keeps singing, our heartwork in the world depends on integrating who we are with what we do," Mark insists.
Regardless of the service one is called to, Mark believes that the central questions have always been: "How will I inhabit my time on Earth? How can I live fully in the face of death? And how can I love fully in the face of life?"
Beginning with a poetry-centered meditation, Mark's talk will explore the dynamic paradox of being a spirit in the world, and the heartwork required to lead by example in our ongoing relationships to self, other, work, community, and Source. Those who attend Mark's talk are sure to have a heart-opening experience as he unwraps what it is to be a spirit in service to the world.
Best known for his #1 New York Times' bestseller, Book of Awakening, a book Oprah chose as one of her ultimate favorite things, Mark is a poet, teacher, philosopher, and cancer survivor His writing and teaching is devoted to the journey of inner transformation and the life of relationship.
Mark has been invited to Sedona to speak to meditation and mindfulness teachers as part of the biennial Meditation Teacher Symposium sponsored by the McLean Meditation Institute. His talk will be followed by a book signing. Books are available for purchase.
This event is sure to sell out, so register early by calling 928-204-0067, or pay via Pay Pal here. Tickets are $35 each (before July 31), $45 after, and $55 at the door.
"Mark Nepo is someone who walks through this confusing and sometimes dark world holding up a lantern and lighting the way.  I can say with all certainty that I would follow this man anywhere his words want to take us." — Elizabeth Gilbert, author of Eat, Pray, Love and Big Magic