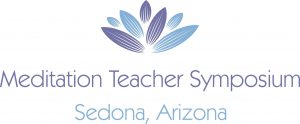 January 19-22, 2018 at the Sedona Rouge Hotel & Spa
With Additional Workshops & Training, January 22, 23, & 24
"Those who wake are the students. Those who stay awake are the teachers."   – Mark Nepo, NY Times bestselling author & Keynote Speaker at the Symposium.
It's an invitation for all MMI Certified Meditation & Mindfulness Teachers to come back to Sedona!  Whether you are a brand new Meditation Teacher Academy graduate, or have been teaching for a few years, this is a wonderful opportunity get together with the global meditation teacher community.
Join your colleagues and MMI's wonderful staff and presenters and deepen your personal meditation practice as well as your teaching practice. Experience the synergy and creativity as we gather together at the 2018 Meditation Teacher Symposium.
This program is open only to graduates of MMI's Meditation Teacher Academy.
 The Symposium
By January 2018, over 270 meditation teachers will have graduated from McLean Meditation Institute's Meditation Teacher Academy®. Each one of you uniquely shares meditation and mindfulness teachings in your communities, by being a peaceful presence, through mentoring individuals in their practice, or by teaching classes on a regular basis.
Being a meditation teacher requires a continuous commitment to improving your skill set. This is a forum for you to share your experience and gain more support as you do your work in the world: the biennial invitation-only Meditation Teacher Symposium.
This symposium offers opportunities to:
Dive deeper into wisdom traditions with modules on the Yoga Sutras, Ayurveda, Mudras, and advanced meditation practices.
Explore professional development modules to enhance your skills in the areas of marketing, networking, and media training.
Gain a fresh perspective, and reinvigorate your teaching with inspiring dialogues, breakouts, and inspirational presentations.
Reconnect and share your professional and personal journey. You'll meet new friends and expand professional and personal connections with other graduates from McLean Meditation Institute's Meditation Teacher Academy®.
Fee & Accommodations
The early registration fee for the Symposium is $345 (by November 30), and $395 after the early registration deadline. This fee includes all programming starting with the evening reception on Friday, January 19th and ends after the morning yoga and meditation session on Monday, January 22nd.
On Monday, January 22nd, you can choose to attend a 5-hour workshop for $75 (preregistration before January 18) or $95 at the Symposium. See the workshop descriptions outlined in the Program Details section, below.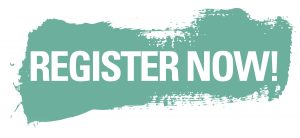 To register for any or all of these events, or for more information, call Julie at (928) 204-0067 or send an email to: registrar@mcleanmeditation.com. You can also download and fill in the registration form here.
Discounts on accommodations have been secured:
Best Western Plus: special rate is $159. Call (928) 282-3072, ask for the MTA rate, or book online here.
Sedona Rouge: special rate is $168 (resort fee is waived). Call (866) 312-4111, ask for the MMI Group rate. http://www.sedonarouge.com/
Program Details
Friday at 4:00 pm, the Symposium opens with a reception at Reds Restaurant in Sedona Rouge. After a dinner break, a powerful gong bath session will be offered by MTA graduate, Jere Friedman, also at the Sedona Rouge.
Saturday, Sunday, and Monday begin with early morning restorative yoga with favorite faculty members, Zac Ochilline.  Yoga is followed by a group meditation.
Saturday, after the breakfast break, Sarah McLean opens the program with a group meditation and shares insights on the Power of Attention.  She'll also lead the discussion on and on the challenges and successes along the path of being a meditation teacher. Teachers who want to will share their personal and professional highlights as they journey along the teachers' path.
After a lunch break, Emmy award winning newscaster and meditation teacher, Reed Cowan, shares his journey and media tips in his inspirational presentation, Mindfulness, Meditation & Media.
Saturday evening, following a group meditation and a dinner break, we'll welcome a special guest to the Creative Life Center: poet, teacher, and storyteller, Mark Nepo, a #1 New York Times bestselling author of The Book of Awakening. Mark addresses the meditation teacher community with his presentation, Heartwork: Being a Spirit in the World. He'll share how to lead by example as a teacher in the ongoing relationships to self, other, work, community and Source.
Sunday morning, after yoga and meditation, you'll dive deeper into the skills that enhance your teaching during two two-hour breakout sessions of your choice. You can discover more about self-compassion, working with trauma, brain science and activation, and more. (See the program details below).
Sunday afternoon, you'll be guided on an exploration of various mudras by Paulette Pipe in her presentation, the Power in Our Hands. She also lead us in a deep meditation. Paulette is a gifted meditation teacher, ordained Unity minister, and founder of the acclaimed Unity Radio show, Touching the Stillness.
After the dinner break, Paulette facilitates the evening dance program, Dance Your Own Dance, where you'll be invited to intuitively find your own rhythm and the move into a blissful state of stillness.
Monday, the Symposium ends after yoga and meditation. If you you'd like to be more inspired,  attend one of three optional workshops, held from 10:30 am – 5:00 pm for an additional fee. They include: Teaching Meditation & Mindfulness Responsibly to Children with Tony LaMantia, Applying the 8 Limbs of Yoga to Your Daily Life with Zac Occhilline, and Kundalini Shakti & the Masters of Awareness with Martin Birrittella. Please pre-register for a workshop before you come to Sedona.
On Tuesday and Wednesday, the Mindfulness@Work Facilitator Certification intensive will be held. It's the residential portion of the 100-hour advanced training during which meditation and mindfulness teachers learn to facilitate the new 8 lesson Mindfulness@Work curriculum.  Similar to the training you've already been through, there is a distance learning aspect of the program that must be completed before attending the Intensive, so registration to attend this training must be by October 1st in order to have time to complete the distance learning portion. To find out more, visit this page.
The Schedule
(All programs are held in the Andalusia Room on the 2nd floor of the Sedona Rouge unless otherwise noted)
Friday
4:00-6:00 pm    Registration & Reception at Reds Restaurant, Sedona Rouge
6:00 pm                Dinner break
7:30 -9:00 pm   Gong Bath with Jere Friedman
Saturday
7:00 am            Yoga & Pranayama with Zac
8:30 am            Breakfast break (Late Registration)
9:30 am            Welcome Meditation with Sarah McLean
10:00 am          Connection & the Power of Attention, with Sarah McLean
11:00 am          Dialogues: Successes & Challenges
12:45 pm          Lunch break
2:30 pm            Mindfulness, Meditation & Media, with Reed Cowan
4:30 pm            Sarah Fletcher, Qigong, Group Meditation with Sarah
5:30 pm            Dinner break
7:30 pm            Heartwork: Being a Spirit in the World, with Mark Nepo (bookstore & signing) This program is held at the Creative Life Center, 333 Schnebly Hill Road, Sedona, and is also open to the public. You can purchase additional tickets in advance for $35 each (before July 31), $45 after, and $55 at the door. Call (928) 204-0067 for tickets.  There is no charge for symposium attendees. 
Sunday
7:00 am            Yoga with Zac
8:30 am            Silent Group Meditation
9:00 am            Breakfast break
10:00 am          Breakout Sessions (choose one)
Trauma Recovery: Practices for Healing the Issues in Our Tissues, with Lisa Campbell
The Corporate Case for Mindfulness Meditation, with Laurel Geise, and/or Paige Davis, and/or Stacy Thrash
Ayurveda & Perfect Health, with Suzi von Mensenkampff
12:00 pm          Lunch break
2:00 pm            Breakout Sessions (choose one)
New Findings in Brain Science, with Joy Nanda
Self-Compassion, TBA
Mindfulness Lesson Plans, with Christine Rolfe
4:15 pm            The Power in Our Hands: Mudras & Meditation, with Paulette Pipe
5:15 pm            Short break (Sarah Fletcher, Qigong)
5:30 pm            Meditation
6:00 pm            Dinner break
7:30 pm            Dance Your Own Dance: Mindful Movement, with Paulette Pipe
Monday
7:00 am            Yoga with Zac
8:30 am            Group Meditation & Closing Comments with Sarah
9:30 am            Symposium ends
Optional Workshops on Monday (register for these in advance)
Sign up for these before you arrive! Early Registration, $75, regular registration $95.
10:15 am          Check-in for your workshop
10:30 am – 5:00 pm, choose from these additional workshops:
Teaching Meditation & Mindfulness Responsibly to Children, with Tony LaMantia
Applying the 8 Limbs of Yoga to Your Daily Life, with Zac Occhiline
Kundalini Shakti & the Masters of Awareness, with Martin Birrittella, held at the McLean Meditation Institute
Tuesday & Wednesday: Advanced Certification Training  
Mindfulness@Work Teacher Certification 2-day Intensive: Find out more about the training here.  Facilitated by Laurel Geise, Paige Davis, and Stacy Thrash. Find out more about the program here. 
Symposium Details
Friday Program: 
Experience & Explore a Powerful Gong Bath with Jere Friedman: Jere will create a unique GONG VORTEX that will envelope your body, mind, and spirit in healing and energizing vibrations. Relax and allow the soothing vibrations of the gongs to raise your awareness of your true Self, balance your energies, bring you into alignment with Universal Truth, and uplift your spiritual essence. This experience will be an ideal way to start your Symposium weekend!  Wear loose, comfortable clothing. Some yoga mats will be available (bring your own mat if you have one), and a pillow and/or blanket, eye pillow, etc. for sitting and lying on the floor. Chairs will also be set for the program.
Saturday Programs:
Keynote & Practice: The Power of Your Attention with Sarah McLean
Your attention is your superpower. It's truly one of the most important ingredients for living a powerful, purposeful, love-filled life. Your ability to pay attention—to direct it where you want to and when you want to—is vital to that end. Discover with simple mindfulness tools and meditation techniques how to reclaim your attention and enhance your ability to be more present, self-aware, and focused. Tune into and become more aware of the love that lives through you as you, and that calls you forth to live an extraordinary life.
Presentation: Mindfulness, Meditation & Media with Reed Cowan
Your practice is developing into your profession. Now what?  Many small business practitioners seek to build a tribe through social media, print media and television media. When you want to build a tribe, how do you harness the media to get people on the march for your meditation business? McLean Meditation Institute graduate, Reed Cowan, shows you how to make media worth your while, how to get the media to chase you for interviews, and show you things you might be doing to engage the media that actually end up in junk email boxes and the trash can. What's worth your time?  What's a waste of your time?  Why is it imperative to go into every media interaction with your own media mantra?  How do you get more out of the media than the media gets out of you?  Why do you need a fusion of social media, print, and television media to make it all work? Your media questions get answered here.  Mindfulness, Meditation & Media tips with Reed puts you on the path of being on point, every time.
Presentation: Heartwork: Being a Spirit in the World, with Mark Nepo, Sedona Creative Life Center
Since wakefulness is not a destination but a song the human heart keeps singing, our heartwork in the world depends on integrating who we are with what we do. Regardless of the service we're called to, the central questions have always been: How do we inhabit our time on Earth? How can we live fully in the face of death? And how can we love fully in the face of life? This of course leads to other questions: How will we know and be known? How do we hold each other as we tumble along in the story of our lives? How will we care for each other in the face of crisis? This authentic unfolding is the way under the way, the journey of transformation, the very work of being a spirit in the world, which involves the endless practice of staying close to what is sacred. Beginning with a poetry-centered meditation, Mark's talk explores the dynamic paradox of being a spirit in the world and the heartwork required to inhabit our lives fully and to lead by example in our ongoing relationships to self, other, work, community and Source.
"I have come to believe that we can only discover the capacity and meaning of our time on Earth in the context of our struggles, in how we face and inhabit the challenges life presents to us. In this, living together is an applied art of Spirit, one that we can enliven together."—MN
Sunday Programs:
Breakout: Transformative Practices for Healing the Issues in our Tissues with Lisa Campbell
Chances are very good that a person who has experienced trauma will attend one of your meditation classes, workshops, or events.  Perhaps you have experienced physical or psychological trauma and have found meditation to be helpful. Recent estimates reveal 70 percent of adults in the United States have experienced at least one traumatic event over a lifetime. Up to 20 percent of this population develop Post-Traumatic Stress Disorder (PTSD). If we add in the National Child Traumatic Stress Network (NCTSN) figures that show more than 68 percent of children and adolescents experience a potentially traumatic event by the age of 16, it becomes crucial for meditation teachers to incorporate useful trauma-related teaching resources. This experiential workshop is built from my own journey through sexual trauma, long-term talk therapy, EMDR therapy, teacher certification trough McLean Meditation Institute, trauma-informed teacher certification with the Warriors at Ease Organization, and by participating as a Holistic Practitioner and Advisory Board Member for Project New Hope. You will learn a simple, yet powerful meditation that can be used as a cognitive disruptor, somatic practices that help to release tension through the breath and visualization, and Maitri Bhavana (Metta, or Lovingkindness) practices that open the heart for healing to enter.
Breakout: The Corporate Case for Mindfulness at Work: Dr. Laurel Geise, Paige Davis, and Stacy Thrash
Forbes reported that by the end of 2017, 44% of Fortune 500 companies will have Mindfulness Programs. With the surge of interest in bringing mindfulness into the workplace, there are opportunities for you to introduce the benefits of mindfulness to organizations. If you are a certified mindfulness and/or meditation instructor, it's time to learn about the opportunities to bring mindfulness training to organizations. Attend this special breakout session to learn more about the current state of the Mindfulness at Work movement, the latest business cases, and how you can join the growing movement of experts bringing mindfulness to the workplace.
Breakout:  Ayurveda: Body types and Doshas with Suzi von Mensenkampff
Ayurveda means the "science of life" and is one of the oldest systems of natural health care, originating over 5,000 years ago in the ancient traditions of India. It was the first system of medicine to recognize the concept of individual mind/body types. According to Ayurveda, everyone is born with his or her own natural balance which influences all aspects of life, including body structure, emotional makeup, and predisposition to illnesses. Without understanding one's natural balance you may unknowingly create imbalances by following a lifestyle that strains your mind/body system. A person is healthy when basic physiological processes are in balance, appetite and digestion are strong, all organs and tissues are properly functioning, elimination is regular, the senses are enlivened, and one's mind and spirit are permeated with bliss. Thus, health is not merely the absence of a definable disease process, but rather a positive experience of well-being involving all aspects of an individual's life. According to Ayurveda, disease is primarily the result of imbalances and impurities that accumulate in the body over time.
The specialty of Ayurveda is in identifying imbalances at an early stage—before symptoms of disease arise, eliminating those imbalances from the body, and teaching each person how to live a healthy, balanced life. Ayurveda's natural approaches enliven the inner intelligences of the body, reduce impurities, and strengthen the body's natural healing ability. In this workshop you'll:
Identify your constitutional mind/body type – your dosha.
Discover imbalances which might be present.
Learn to use specific aromas, tastes, sounds, color, and touch therapies to bring about balance.
Find ways to maximize nourishment and digestion.
Explore the rhythms of nature and ways to create an optimal daily and seasonal routine.
Learn which foods and herbs can be used as medicine to restore even more balance.
Breakout:  What's NEW in Brain Science and Meditation with Joy Nanda
The field of Contemplative Neuroscience, or the science of understanding how meditation affects the brain and nervous system, is moving from the early phase of discovery to one of understanding the process by which meditation changes individuals and societies for the better. We've known for decades in the West and centuries in the East that meditation practice makes us feel calmer, happier, and less reactive, and early brain imaging studies have shown us some of the anatomical changes in the brain associated with these effects. As we move into the next stage of scientific exploration, we are beginning to understand the process by which the rewiring of the brain takes place. Whether it is brain wave amplitude, blood flow, metabolic activity, or neurotransmitter production levels, we are starting to map out what happens in the brain, where it happens, and which aspects of meditative practice produce the most beneficial changes. Meditation practice is now becoming a cornerstone of both self-help and professional treatment of most of the mental and emotional problems in modern society, including anxiety, depression, Post-Traumatic Stress, and memory loss.
Learn which long-term anatomical changes have been consistently replicated in imaging studies, and how they affect well-being
Understand how regular meditation practice affects the physiology of the nervous system
Become aware of the ways meditation can help with various types of nervous system problems
Breakout: Mindful Self-Compassion with Janet Sandman, MEd, CMMI
Self-Compassion involves treating ourselves kindly, much like we would a good friend we cared a great deal about.  Rather than continually judging and evaluating ourselves, self-compassion involves generating kindness toward ourselves as imperfect human beings.  Gain insight into the practice of Mindful Self-Compassion and how cultivating a sense of kind awareness can transform our present moment experience. In this session, you will learn why self-compassion matters, the components of self-compassion—self kindness, common humanity, and mindfulness, and the many benefits and practices.
Breakout:  Mindfulness Lesson Plans, with Christine Rolfe
Mindfulness is the new buzzword. It is in the boardroom, military, classroom and football fields.  You can read about it in a blog, take a weekend course or download an app. And it appears that now you can even spread it on a sandwich… with "mindful mayonnaise." With the recent buzz about mindfulness, what exactly does it mean to be mindful? Mindfulness is our ability to pay attention to the present moment with curiosity and without judgment. It's living here and now. And there is great benefit to being present with self and more connected to what you are feeling, thinking, and doing.  As more and more people realize the benefits of being mindful and popularity continues to rise, there are potential threats to the fashionable mindful movement.  Slapping the word "mindfulness" on products or services can cause confusion and dilute the practice. And because practicing mindfulness builds self-awareness, it can also bring awareness to fears and pain.  Mindfulness is a serious training and good guides are essential. As a teacher of mindfulness, it is important to reflect on why you want to teach and the lessons you want to share with your students. Identify key considerations when deciding to teach mindfulness, and review the essentials of a mindfulness practice, and introduce weekly lesson themes, structure and tools for developing your own course, including three mindfulness practices.
Presentation & Practice: The Power in Our Hands: Mudras and Meditation with Paulette Pipe
They hold, create, soothe, stroke, carry, and dispense. They're used to express emotion, heal, bless, or confer. Yet, unless they become hampered by injury or pain, we often pay very little attention to our hands. In this Mudra Meditation program, we'll create hand positions to intentionally harness the power our hands and fingers contain. And, with concentrated mindfulness, enable these calming gestures to transport us into a deep meditative state. Not only will the tools at hand in this session heighten and transform our practice, they're ones we can take with us, wherever we go, and never forget at home!
Experience & Explore: Dance Your Own Dance with Paulette Pipe
Relinquish your inhibitions and excuses…Everyone has rhythm!Intuitively find yours and express exactly how you're feeling in the moment, engaging in this mindful moving meditation. This is your dance to dance anyway you choose. So dance as though no one is watching. No one is. With that freedom, let your cares and worries melt away in the fluidity of movement. Bop, jive, and twirl to various genres of popular music, sacred beats, inspired lyrical tones, and, with body in motion, prepare to move into a blissful state of stillness
Optional Monday Workshops 10:30 am – 5:00 pm
Sign up for these before you arrive! Early Registration, $75, onsite registration $95.
Teaching Meditation & Mindfulness to Children Responsibly, with Tony LaMantia, CMMI
Spend a day ACTIVELY learning how to children and adolescents meditation and mindfulness.  In this is hands -on, research based, and highly engaging learning experience in which   participants will deepen their understating and confidence in teaching meditation and mindfulness to children and adolescents.  Child development, psychology, and neurology will all be explored as it relates to effectively guiding children experience the many physical and psychological benefits of meditation.  Music, physical movement, videos, and multi-media presentations will be shared to best prepare participants to deliver the most effective meditation and mindfulness lessons to their young clients and their parents. Specific meditation techniques will be shared when working with special needs and gifted children.  We will also discuss the sacred role of being a "TEACHER" to children and young adults.
Gain a deeper understanding and application of the critical role and correlation between child development, neurology and child psychology and practicing meditation. Learn specific approaches, techniques and tools when teaching meditation practices to children and adolescents. Develop a deeper understanding and appreciation for being a Meditation Teacher to young people. Learn how to work specifically with special needs and gifted students of meditation. Explore the many current and future opportunities of teaching meditation to young people. Dress comfortably and be ready to move, sing, learn, meditate and build your confidence and skill set as a young person's meditation teacher.
Applying the 8 Limbs of Yoga to Your Daily Life, with Zac Occhiline
First, you'll be guided into the wisdom of the Yoga Sutras of Patanjali.  Then, you'll dive deeper into the Yamas and Niyamas– the codes of conduct for one's internal and external life. You'll learn to carry these codes into your personal practices of Hatha yoga with Asana and Pranayama.  You'll move into meditative and mind-oriented practices while reflecting these codes of conducts including a gentle Kundalini practice leading to meditation.
Kundalini Shakti & the Masters of Awareness, with Martin Birrittella
Experience and enliven the power of kundalini Shakti and the natural effects of its awakening as it happens of its own accord. From his own experiences, Marty will discuss the internal workings of Kundalini and it's a sublime, mysterious, and transformative energy, both in its active role in meditation, and in everyday life. He will offer shakitpat and guide participants into simple self-inquiry exercises to enhance one's understanding of the energy. This workshop is open to those who are not on any type of psychotropic medication. It's necessary to abstain from drugs, alcohol, and sexual activity for a minimum of 72 hours prior to and during the retreat.
About the Presenters
(in alphabetical order by last name)
Martin Birrittella was 20 years old when he experienced a powerful kundalini awakening. Since then, he has been aware of the all-encompassing unified field of love that is omnipresent in his and everyone's life. He lived in India and managed an ashram in the US during the late 70's and has practiced meditation and self-inquiry for over 40 years. Marty attended Cornell University School of Engineering and is also an American entrepreneur, inventor, and a holder of multiple patents. He was the co-founder, chairman and CEO of two multi-million dollar companies which he took public in 1988 and 1993: Ryka, Inc., and Aerial Assault, Inc. At the age of 41, he retired from business activities to pursue a deeper meditation practice. He also began painting and is now a recognized, self-taught, primitive naive artist. He lives in Sedona, Arizona with his wife, Sarah McLean and offers free silent meditation sessions twice daily at McLean Meditation Institute.
Lisa Campbell, CMMI, HHT. Peace is Lisa's profession. Founder of Mindfulfilled Meditation, she leads classes, workshops, and retreats throughout New England to help others experience a more peaceful, healthier, and happier life through meditation. Lisa received her Meditation & Mindfulness Instructor certification through the McLean Meditation Institute in Sedona, Arizona, where she returned as a Course Advisor to mentor international students who are working towards becoming certified meditation teachers. A Veteran of the United States Air Force, Lisa felt that no veteran should be left behind, especially those dealing with Post Traumatic Stress (PTS) or Traumatic Brain Injury (TBI). She trained and became certified through the Warriors at Ease organization to specialize in trauma-informed meditation for active duty military, Veterans and their families. Lisa is both an Advisory Board member, and member of the Holistic Health Group, for Project New Hope, a Massachusetts nonprofit organization that provides free weekend retreats for Veterans and their families throughout New England. Learn more about Lisa at www.Mindfulfilled.com.
Reed Cowan, CMMI, has been awarded 17 Emmys and has been nominated for another twelve for his work as a television journalist. Reed's assignments have taken him all over the globe reporting some of the biggest stories of our time.  From the 9/11 terror attacks, to natural disasters in Haiti, and post-election violence in Kenya, Reed's skill at delivering breaking news has placed him on national television screens for CNN, MSNBC and FOX News.  Reed is also a documentarian, whose 2010 full-length feature won the coveted GLAAD Media award and was premiered at Robert Redford's world renowned Sundance Film Festival in Park City, Utah. Reed channels a mix of profound loss along with great success in to his newest venture, The LifePower Success Systems. It's a program designed to help thousands in speaking and training engagements all over the country.  Reed is an MMI Certified Meditation & Mindfulness Teacher and a certified Ashtanga Yoga teacher earning certification through Jonny Kest's Center for Yoga in Michigan.  Still a journalist, Reed is also a sought-after keynote speaker.
Paige Davis, CMMI, is an entrepreneur, writer, cancer survivor, and certified meditation teacher. Through her company Soul Sparks, she leads and facilitates meditation & mindfulness programming for companies, teams, and individuals looking to integrate meditation & mindfulness into their busy lives .Paige is also co-founder of social impact brand, BlueAvocado. With international distribution, BlueAvocado products invite people to live a greener, simpler, and ultimately a more mindful life. Paige understands first-hand the impact of stress in the workplace and has created mindfulness programs that will bring more patience, productivity, and positivity to your organization. Paige is a contributing writer for The Huffington Post, MindBodyGreen, and Ozy.
Jere Friedman, CMMI, Jere refers to himself as an Employee of the Universe – with full benefits! He is a practicing attorney and an MMI Certified Meditation & Mindfulness Instructor. Jere also holds a Masters' degree in Spiritual Psychology from the University of Santa Monica, is a certified Breathwork Healer, and is considered one of the foremost gong players and sound healers in the world. Jere teaches meditation and mindfulness, Spiritual Psychology, conscious leadership, spirituality, reclaiming your life from burnout, and related topics. He regularly facilitates public and private gongbaths and Breathwork + Gong Healing Journeys in the Phoenix/Scottsdale area as well as nationally and internationally. He's also is a Soul Centered Coach and an ordained minister. Jere is available for private and small-group sessions and does public speaking and leads classes, workshops, and retreats for the general public as well as in law firms and other corporate settings.
Dr. Laurel Geise, MBA, D.Min, combines 30 years as a leader in Fortune 500 companies, including C-level positions, with 20 years as an expert meditation instructor. Laurel was certified to teach meditation by Dr. Deepak Chopra in 1996 and has introduced thousands of people to the benefits of mindfulness and meditation. Specializing in global program development and deployment, she is uniquely qualified to consult with organizations to implement Mindfulness at Work Programs. As Founder and CEO of The Geise Group, her clients include a diverse range of organizations from Fortune 50 to Inc 5000, high tech to investment firms. In addition, Dr. Geise is a master trainer at Speaking Empire, an internationally recognized training company providing elite training to the best speakers in the world. She is an author, a radio show host on VividLife, and a professional speaker.
Tony LaMantia, CMMI, veteran special education teacher and public school administrator with more than 40 years of professional experience, Tony has worked with children of all ages in both regular, psychiatric, correctional, and alternative education settings. For the past two years he has been teaching meditation to adults and children in classes held at the Unity Church of Mesa, as well as in private sessions, and at his residential 55+ community. Tony has studied the work of Thich Nhat Hanh for more than 20 years and has attended extended retreats at the Deer Park Monastery in California. He's a Certified Meditation Teacher through the McLean Meditation Institute., a Certified Life/Spiritual Coach, and a 3rd Degree Master Reiki Practitioner. Tony has dedicated his professional life to helping children and adults effectively deal with life stress that can lead to emotional, physical, and behavioral challenges.  He is most proud of assisting children and teachers in bridging the mind, body, emotion, and spirit connection through the practice of meditation, self-awareness, self-discipline, and mindfulness.
Sarah McLean, The founding director of the McLean Meditation Institute and the Meditation Teacher Academy in Sedona, Arizona, has been teaching meditation and mind/body health for 23 years. She's dedicated to making meditation so easy that anyone can practice it and gain the benefits: inner peace, happiness, and fulfillment. Sarah's background reflects her commitment to self-awareness. She lived in a Transcendental Meditation community, was a two-year resident at a Zen Buddhist monastery, and spent six months living in an ashram in India. She served as the program director for the Chopra Center for Wellbeing in California and was the director of the School for the Work of Byron Katie. She studied and traveled the world developing and sharing her transformative techniques, including Simple, Easy, Every Day Meditation® and other meditations from various traditions. Many of her teachings can be found in her best-selling book Soul-Centered: Transform Your Life in 8 Weeks with Meditation (Hay House). She's a popular meditation trainer for multinational companies as well as nonprofits. She says her mission is to help people wake up to the wonder and beauty of this life, and feels that meditation is the way to do that. Her new book, The Power of Attention: Awakened to Love and its Unlimited Potential is due out February 14 with Hay House publishers.
Joy Nanda, PhD, CMMI, had a lifelong fascination with the evolution of and development of consciousness. She completed a doctoral degree in human biology and evolution and was a tenured university faculty member when she began to approach the subject from non-Western and complementary perspectives. For the last 20 years, she has been helping people improve their health, brain function and overall happiness with CranioSacral Therapy, Yoga, and Meditation. In addition to her private practice, she is a Certified Meditation & Mindfulness Teacher of the McLean Meditation Institute, and an active chaplain at Unity of Sedona. She is known for her ability to present complex scientific research findings in a way that is both understandable and relevant to spiritual seekers, and for bringing spiritual principles to scientific discussions.
Mark Nepo moved and inspired readers and seekers all over the world with his #1 New York Times bestseller The Book of Awakening. Beloved as a poet, teacher, and storyteller, and "eloquent spiritual teacher." His work is widely accessible and used by many. Mark's books have been translated into more than twenty languages. A bestselling author, he has published eighteen books and recorded 13 audio projects. In 2016, he was chosen as one of OWN's Super Soul 100, a group of inspired leaders using their gifts and voices to elevate humanity.
Zachary Occhiline is a delightful, wise guide into the world of meditation, yoga and self-discovery. He has studied and practiced yoga since 2000 including Hatha yoga, Kundalini, Kriya yoga, and has developed a unique and well-rounded understanding of the path of yoga and meditation. He has studied the philosophies of Sufism, Shamanism, Reiki and energy work, as well as practical applications of Ayurveda and Jyotish. Growing up in Sedona has given him a deep appreciation and love of the wilderness. He's hiked and backpacked through the deserts of Arizona and considers nature his biggest teacher. From his yoga practice, meditation, and nature's influence, he has found a stability that allows him to better understand his own nature, and he enjoys helping others discover this within themselves.
Paulette Pipe, is a gifted meditation teacher, best known for hosting the popular and lively meditation and mindfulness practices radio program, "Touching the Stillness, on Unity Online Radio. With a distinctive mesmerizing voice, and reputation for leading heart-felt meditations, she masterfully creates rich, sacred experiences, around a wide-range of traditional and unexpected meditation practice, making them both practical and accessible for daily application. Paulette is also Keeper of the Flame for Unity Worldwide Ministries' Board of Trustees; silently holding sacred prayer space during board meetings, to support its deliberations, and decision-making process. She's a British-born native, who currently resides in Lee's Summit, MO. www.touchingthestillness.org
Christie Rolfe, CMMI. When  Christine was six, she had trouble sleeping one night, so she gazed at a Holly Hobby picture hung on the wall to settle her mind. Only decades later did she learn she was practicing Trataka, the meditative practice of gazing at an external object. As an adult, Christine was naturally drawn to meditation, and started practicing again as a way to calm her mind and increase mindfulness in her daily life. As Christine continued to develop her meditation practice, she experienced even more benefits, including reduced insomnia, more focus, and an increased connectedness with life.  She was happier. She wanted to learn as much about meditation and mindfulness as possible so she soon took the training to become an MMI Certified Meditation & Mindfulness Instructor.  She teaches meditation classes regularly to those seeking to improve their well-being through meditation. Christine says, "If I can meditate (with my over-active mind) anyone can!" Christine is also a Course Advisor for the Meditation Teacher Academy, mentoring new meditation teachers as they go through the training. She earned her in Communications and Business Economics from UC Santa Barbara and lives in Orange County with her husband, teenage son, and two furry friends, Ruka and Maya.
Janet Sandman, MEd, CMMI, the founder of The Noble Dragonfly, is passionate about serving others. Shortly after retiring from her 21-year career as a cross-trained police officer, firefighter, and paramedic with the Highland Park Department of Public Safety, and after struggling to regain some normalcy in her life, Janet turned to mindfulness meditation to manage the effects of chronic stress accumulated during her tour of duty in Operation Desert Storm and her subsequent career in public safety.
After committing to a daily meditation and mindfulness practice and experiencing the profound physical, mental and emotional benefits, Janet was struck with how much she could have benefitted, personally and professionally, had she learned these skills earlier.  At that moment, she knew she wanted to teach these simple and life-changing techniques to others.
Janet has a Master's Degree in Educational Leadership from the University of North Florida, is a McLean Meditation Institute Certified Meditation and Mindfulness Instructor (CMMI), has received training in Mindfulness-Based Stress Reduction (MBSR), and is training to teach Mindful Self-Compassion (MSC).
Janet attained the rank of Captain with the Highland Park Department of Public Safety in Texas, held the rank of Major in the United States Army Reserve and was awarded the Bronze Star Medal for exceptionally meritorious service during her tour of duty in Operation Desert Storm.  She continues in her desire to serve others by offering meditation and mindfulness instruction with integrity, compassion and a sense of humor.
Stacy Thrash, CMMI, Stacy began her mindfulness journey in 2008 while attending a Creative Writing and Meditation retreat in Arizona. Stacy found the benefits of meditation and mindfulness to be so life-changing she became certified to teach by McLean Meditation Institute Meditation Teacher Academy in Sedona, Arizona in 2014. Since certification, Stacy has taught meditation and mindfulness classes in person as well as virtually to corporate employees. She's taught classes, meditation series, and special programs at Meditation Bar, Mecca Gym & Spa, and Lake Austin Spa as well as in individual and group sessions. Stacy holds a Bachelor of Science degree in Psychology from Texas A&M, and is a Co-Active (CTI) Professional Executive & Life Coach.