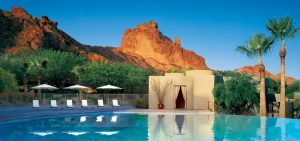 January 22-25, 2017, Sanctuary Resort, Paradise Valley, Arizona
Immerse yourself in mindfulness practices, explore who you really are through silent and guided meditations, and reconnect with your heart's desires through self-inquiry practices during this one-of-a-kind meditation retreat vacation at the Sanctuary Spa & Resort on Camelback Mountain in Paradise Valley, Arizona with Hay House author Sarah McLean.
Discover insight, rejuvenation, and inspiration—exploring and learning how to meet your own mind with mindfulness and learning how to meditate with the Simple, Easy, Every Day Meditation practices. You'll learn self-inquiry practices to reveal your inner wisdom. And you'll awaken to your heart's deepest desires. Explore deep listening and mindful communication practices, too. All this plus delicious meals, amazing massages, fantastic yoga, and a luxurious room with a view!
Find out what else the retreat includes, call 480-624-8513. Or visit this link. 
Upcoming Satori Mindfulness Meditation Spa Retreat: October 29-November 1, 2017