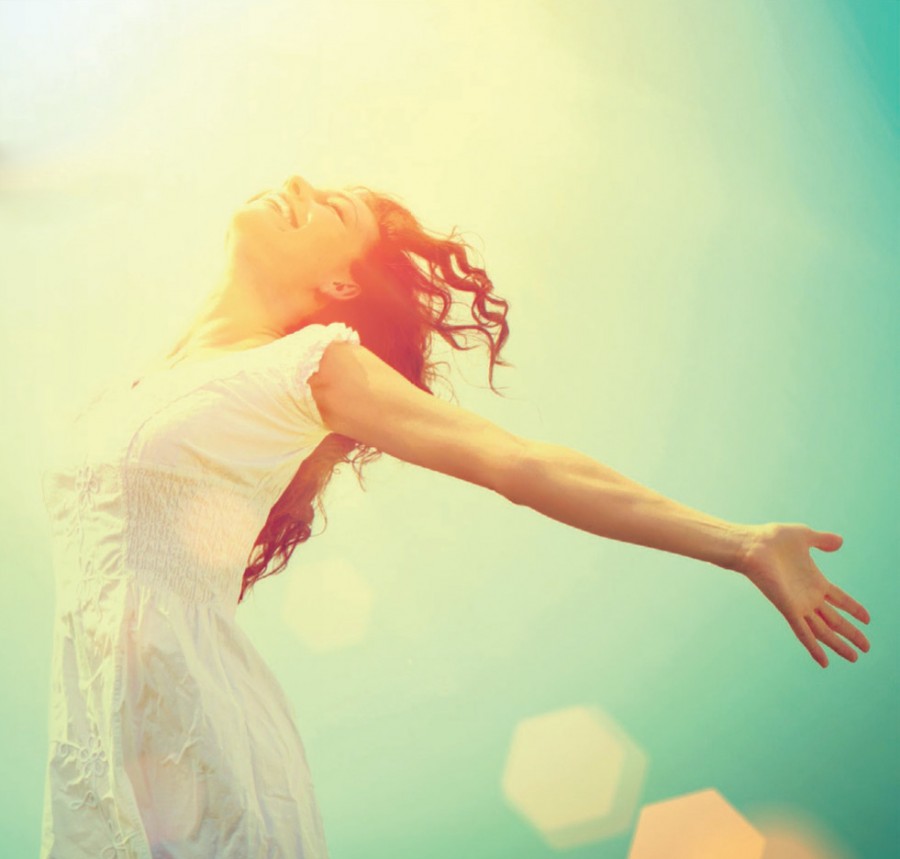 Everyone needs a little time to unplug from their hectic lives now and again. The Soul Radiance Retreat is the ideal solution to do just that. It's a one-of-a-kind meditation retreat vacation with Hay House author Sarah McLean held in Sedona, Arizona and other world-class locations worldwide.
Take some time to escape the schedules and busyness of your everyday life and truly relax. Give yourself the space to rediscover your inner power, and reconnect to your center point of peace, equanimity, and joy. Unleash your spiritual superpower with meditation and mindfulness practices, and expand your awareness to be more attentive to what really matters to you.
The Soul Radiance Meditation & Mindfulness Retreat opens the door to your inner radiance as you rejuvenate, enliven your spirit, and discover the power of meditation. Whether you're a beginning meditator or a seasoned practitioner, you'll feel right at home at this retreat.
Led by best-selling Hay House author Sarah McLean and a team of gifted facilitators, you'll be guided into deep and powerful meditative practices from her best-selling book, Soul-Centered: Transform Your Life in 8 Weeks with Meditation, that will transform you physically, emotionally, and spiritually.
You'll:
Discover what truly matters to you through self-awareness exercises, and learn how to bring them to the forefront of your life.
Reconnect with your heart's desires through self-inquiry practices.
Discover your personal keys to peace, fulfillment, and creativity.
Manage your ever active mind with compassion and ease to find the stillness that is always there.
Cultivate more compassion toward yourself and others with Loving Kindness Meditation and Heart-Centered Breath practices.
Engage in deep meditation practices for insight, rejuvenation, and inspiration—exploring and learning how to meet your own mind with the Simple, Easy, Every Day (SEED) Meditation.
Perform self-inquiry practices to reveal your inner wisdom and awaken to your heart's deepest desires.
Explore your true nature and rediscover your zest for life as you deeply connect with who you really are—the 'you' beyond your thoughts and the roles you play.
Enliven your ability to deeply listen to yourself and others.
You'll also learn:
Eight spiritual 'must-haves' that will transform your life.
Five essentials for success in any meditative practice.
Three easy ways to be train your attention to be more powerful in your life.
Rediscover the confident, peaceful, and authentic person you really are. Learn to maintain your connection to your center point of peace regardless of outside influences. Beginners aren't just welcome, they'll be embraced and inspired. You won't need any prior experience with meditation. And if you are a frequent retreater, you'll experience a new level of inspiration. You'll cultivate a daily meditation practice that you love—even in your busy life. And you'll leave with a blueprint to live a more fulfilling and joyous life.
Sarah draws from her 22-year journey of discovering ancient meditation practices, and her experiences as a meditation instructor. She developed her transformative program by integrating the best self-awareness practices with ancient traditions, resulting in a formula which works even for the reluctant meditator. Whether a beginner or an experienced practitioner, Sarah's workshop will enlighten, engage, and encourage every student to expand their meditation practice and create a soul-centered life. Read more about Sarah here.
Upcoming Soul Radiance Retreats: 
General Retreat Schedule in Sedona:
Saturday

9:30 am–12:30 pm

;

2:00–5:00 pm

Sunday

  9:00

am–12:30 pm
Radiance Retreat Fee (Sedona Only):
Early registration $325 (21 days in advance)
Regular registration $355
Retreat alums save 15%
Companions take 10% off when you register together
To register call (928) 204-0067 or email events@mcleanmeditation.com, or Get your registration form here.
The retreat fee does not include meals or accommodations. You'll need to make your own arrangements for accommodations. For Sedona Retreats, be sure you reserve a hotel in the City of Sedona rather than the Village of Oak Creek (which is often also called Sedona) as it is about 10 miles away. Visit this link for additional travel information for your Sedona visit.
For questions about any of the Soul Radiance Meditation & Mindfulness Retreats, email events@mcleanmeditation.com or call 928-204-0067.
View the meditation retreats cancellation policy here.