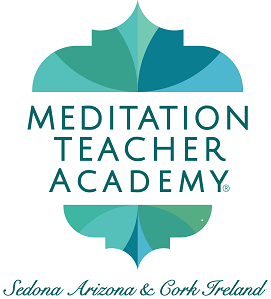 Become a Professional Meditation & Mindfulness Teacher
Become a Professional Meditation & Mindfulness Teacher
Help people transform their lives through the practice of meditation
Teaching meditation is a calling. Perhaps you've heard the call.
Those of us who practice meditation live with expanded awareness, and our lives are infused with peace, creativity, and compassion. We've experienced transformation on every level: physical, emotional, mental, and spiritual.
Many of us who have experienced the benefits of meditation & mindfulness have a deep desire to share it with others.
At MMI, we believe a new meditator should be mentored by an experienced professional; someone who can take the mystery out of meditation and mindfulness and make it accessible to everyone, regardless of their cultural beliefs or religious traditions. When someone is taught to meditate correctly, he or she is more likely to continue to meditate on their own and can soon experience the myriad benefits that meditation provides.
A professional meditation and mindfulness teacher should be able to mentor the student every step of the way: helping them to understand what mindfulness and meditation are, giving them keys to a successful practice, teaching them how to practice a variety of techniques, addressing their personal concerns, educating them on the benefits they can receive, helping them to navigate the obstacles they may face in practice, and giving them advice on how to sustain an everyday meditation and mindfulness practice.
Overview of the Meditation & Mindfulness Teacher Training Program
With more than 20 years of experience teaching meditation, the McLean Meditation Institute's founder Sarah McLean, along with experts in brain science, child development, corporate training, public speaking, yogic philosophy, and ancient wisdom, have developed a comprehensive 200-hour meditation and mindfulness teacher training certificate program which is now offered through the Meditation Teacher Academy, a licensed post-secondary educational institution.
The Meditation Teacher Academy teacher training program provides the training, support, and coaching you'll need to prepare you to deliver professional meditation instruction to your clients, patients, family, and the general public. Whether you want to incorporate teaching meditation into your existing profession, share meditation with your friends and family members, bring it into schools or into corporate settings, or start a meditation center or private practice, you'll have the knowledge and tools to do just that. And there are even some people who embark on the training simply to deepen their own personal meditation and mindfulness practice.
The Meditation Teacher Academy curriculum offers a comprehensive study into the theory, science, practice, and teaching of meditation and mindfulness. You will experience and explore a wide variety of scientifically-proven meditation techniques. You'll also receive a high degree of specialized training in the knowledge, skills, and presence necessary to teach a variety of mindfulness practices and meditation.
The program consists of a 200-hour training offered in two components: a Meditation Foundation Course, which you do online at your own pace; followed by a Teacher Training Intensive, which is an 8-day retreat and practicum held in two locations: Sedona, Arizona and County Cork, Ireland. There are rolling admissions so you can start the program at any time.
The 150-hour Meditation Foundation Course is a self-paced, distance learning and personal practice course which will guide you in an extensive study in the theory, history, and practice of mindfulness and meditation. You'll deepen your own practice as you dive into the curriculum which is delivered through reading requirements, online programming, a 10-part live teleseries, report writing, research, journaling, attending various programs local to you, and open book exams. You'll be assigned a meditation mentor who will personally coach you through the program. The teleseries consists of ten 1 to 2 hour teleconferences over a three-month period that are recorded so students can go at their own pace and easily make up missed calls. This course can be started anytime. The average time a student needs to complete this portion of the course is 3 to 6 months.  Find out more here.

The 50-hour, Teacher Training Intensive is an 8-day 50-hour course offered in two locations: County Cork, Ireland, and Sedona, Arizona. The Intensive is set up as a meditation retreat featuring practical training in teaching meditation and mindfulness. The intensive incorporates secular, non-religious meditation practices, education about the effects of acute and chronic stress on the body and mind, restorative yoga and other movement practices (no experience required, all body types welcome), physiology and brain science lectures, facilitated discussions and exercises, and opportunities to deeply connect with your peers.  There are modules which address the business of meditation including marketing, public relations, and public speaking. Find out more here.
Talk to an admission counselor to see if this program is a fit for you. Call +1 928-204-0067. In Europe call +353 085 7214170, or email registrar@mcleanmeditation.com.
Will You Make a Great Teacher?
Learning to meditate can be a fundamentally transformative experience, essential for those longing to live peacefully in our modern world. Teaching meditation expands this experience. As a meditation and mindfulness teacher, your work in the world will be more fulfilling and your own personal meditation and mindfulness practice will evolve and deepen. 
If you are looking for more passion, meaning, and purpose in your life, and are a therapist, counseling professional, educator, life coach, executive, manager, healer, yoga teacher, or someone who wants to deepen the work you're already doing in the world, and you are committed to being a guide for others and called to serve a greater cause, the meditation teacher training at the Meditation Teacher Academy is designed for you. By sharing the power of mindfulness  and meditation with your students, family, clients, or patients, you can help them discover newfound strength, vitality, creativity, and well-being in their everyday lives.
A great meditation teacher has:
A dedicated personal meditation practice, one that they've been doing every day for a substantial length of time;
A deep knowledge of the mental, physical, emotional, and spiritual science-based benefits of meditation;
A commitment to their practice even when times are tough… or, if they started because times were tough, they remain committed to their practice when life got easier;
Experience in the tangible benefits of meditation in their own lives and the ability to articulate them;
Mental, physical, and emotional balance; 
A grounded, yet light-hearted approach to life and meditation;
Respect for other people's personal beliefs and credo, no matter how different they may be from their own;
Respect for nature and the world around them.
Graduates of the program include:
Physicians, Nurses, Midwives, Medical School Students;
Psychologists, Therapists, Counselors, Social Workers, Addiction Professionals;
Massage Therapists, Physical Therapists, Acupuncturists, Healers;
Educators, Elementary and High School Teachers, College Professors;
Yoga Teachers, Pilates Instructors, Physical Trainers, Fitness Gurus;
Healers, Health and Wellness Coaches;
Media professionals, Writers, and others seeking to share a powerful, natural stress-reduction and healing modality with people they care about.
Start your journey today and do your part to create peace on earth—one person at a time. Become an inspiring teacher, effective educator, and trusted mentor trained to teach scientifically proven, time-tested meditation techniques and mindfulness practices at the Meditation Teacher Academy. Apply to the meditation teacher academy here.
MTA Faculty & Advisors
To read about the Meditation Teacher Academy Faculty, click here. To read about the Meditation Teacher Academy Course Advisors, click here.
Find out if this training is for you.
Contact an admissions counselor to find out more. +1 (928) 204-0067 (USA)  in Europe, call (353) 85 7214170 
The Meditation Teacher Academy teacher training program is licensed by the Arizona State Board for Private PostSecondary Education.